Preliminary programme of the 2nd International Cybersecurity Congress published
May 21, 2019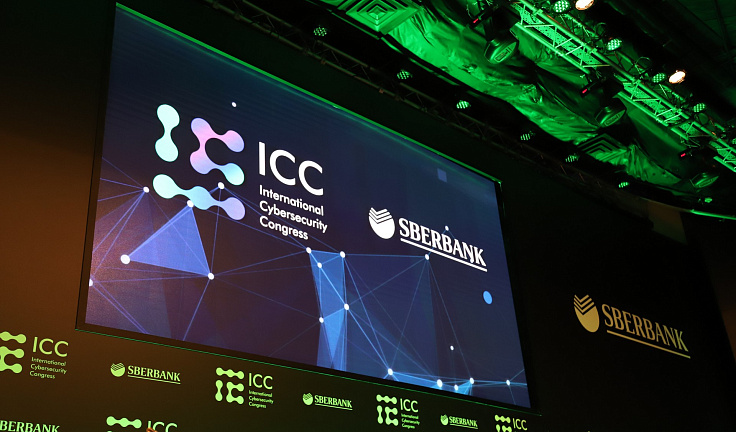 The preliminary programme of the 2nd International Cybersecurity Congress (ICC), which will be held in Moscow on 20–21 June, has been published on the event's website. Discussions will involve leading industry specialists, representatives of major global companies and countries — everyone who is interested in making the digital world a more secure place.
The ICC will take place in the capital's International Trade Centre on Krasnopresnenskaya Embankment. Practical methods for counteracting the main global cyberthreats will be discussed. The event will kick off on 20 June with a plenary session titled 'The Road to Cyber-Resilience — a Walk Together?' involving Konstantin Noskov, Russia's Minister of Digital Development, Communications and Mass Media and Hans-Wilhelm Dünn, President of Germany's Cybersecurity Council. The session will be moderated by Misha Glenny, journalist and leading expert on cybercrime.
A separate panel session — Cybersecurity Strategies: Financial Industry — will bring together leading representatives of financial institutions from around the world to discuss common threats and identify key aspects of cooperation in the field of cybersecurity. It will be moderated by Stanislav Kuznetsov, Deputy Chairman of the Executive Board of Sberbank. Key speakers include Georgy Luntovsky, President of the Association of Banks of Russia and Sunil Seshadri, SVP & CISO of Visa.
Other panel sessions and discussions will concentrate on the search for ways of interaction and the joint development of an effective international strategy for cooperation between government agencies and law enforcement agencies in the fight against cybercrime, defining the cybersecurity landscape of global critical infrastructure, and breakthrough modern technological advances in the field of cybersecurity.
Key speakers of the ICC include: Dmitry Samartsev, CEO of Sberbank subsidiary BI.ZONE; Sergey Lebed, Head of Sberbank's Cybersecurity Service; Yevgeny Kovnir, CEO of Digital Economy ANO; Mikhail Oseevsky, President of Rostelecom; Rasa Ostrauskaite, Co-ordinator of Activities to Address Transnational Threats at the OSCE; Dr Benedikt Franke, Chief Operating Officer of the Munich Security Conference; Alberto Hernández Moreno, CEO of the Spanish National Cybersecurity Institute (INCIBE); Allan Salim Cabanlong, Assistant Secretary for Cybersecurity & Enabling Technology, Department of Information and Communications Technology of the Republic of the Philippines; Yousef Al-Ulyan, Vice President for Information Technology at Saudi Aramco; and Yogesh Malik, Chief Technology Officer of VEON
Topical sessions during which speakers will give presentations on different areas of the industry are also planned. Topics to be discussed include: Legal Environment, Attributing Cyberattacks, Legislating a Borderless, Ungoverned Virtual World — is it Possible?, Capacity Building, Сybersecurity Education in the Nuclear and Energy Sector, Disruptive Technologies, From the World of Cybercrime, and Investments in Cybersecurity.
The ICC will also feature a briefing on the results of Cyber Polygon, the international online training session on international business cooperation to fight against digital threats. During the briefing, representatives of the participating companies will sum up the results of the training session, give their views on the effectiveness of such events, and discuss the prospects for the development of cooperation for joint resilience to cyberthreats.
The ICC will finish with the main plenary session Secure Digital World — the Future or a Utopia?, which will feature the participation of Herman Gref, CEO and Chairman of the Executive Board of Sberbank. This is a key event, during which ICC participants will summarise joint work, discuss the prospects of developing in an era of global digital transformation, and identify strategies for increasing worldwide resistance to global cyberthreats.
The ICC is a unique international cross-industry platform for global dialogue between representatives of government agencies, international business leaders and recognised industry experts on the most pertinent and acute issues of cybersecurity in the context of globalisation and digitalisation.
The second ICC will be a key event of Global Cyber Week, an international week on cybersecurity that will be held in 17–21 June in Moscow. It will be the largest industry event in Russia and Eastern Europe. It will unite several industry forums which will be attended by representatives of Russian and foreign state institutions, international organisations and companies, as well as independent experts and researchers.
The technical conference on practical cybersecurity OFFZONE will open Global Cyber Week which will be held on 17–18 June. On 19 June, an international online training session on international business cooperation to fight against digital threats titled 'Cyber Polygon' will be held. It will be possible to watch the participants' progress online in real time.
The first ICC was held in Moscow on 5–6 July 2018. The congress united more than 2,500 participants and about 700 organisations from more than 50 countries. Russian President Vladimir Putin welcomed the ICC's guests in his opening speech. He is expected to attend the ICC this year too.