Cyberattacks take place every 14 seconds throughout the world in 2019
May 22, 2019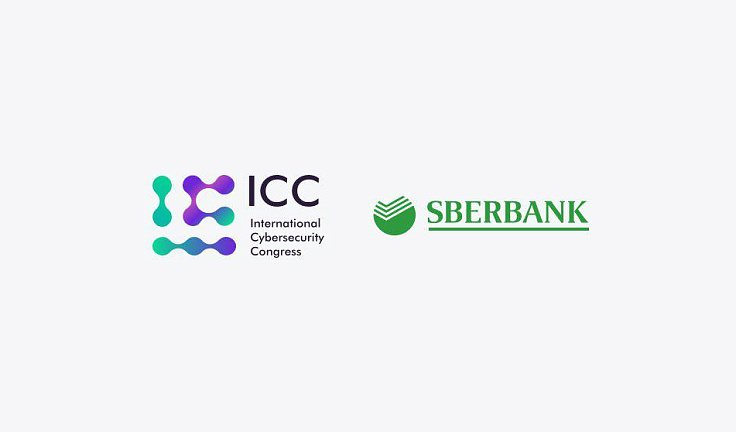 Experts predict that fraud using social engineering will continue to grow throughout the world.
In 2019, Sberbank forecasts that damage caused to international companies by cybercrime may amount to $2.5 tln.
Measures to counteract cybercriminals will be discussed at Sberbank's second annual International Cybersecurity Congress in Moscow.
The congress's operator is Roscongress.
International cybersecurity experts have worked out that in 2019, cyberattacks take place throughout the world every 14 seconds*. This year, fraud using social engineering will also continue to grow worldwide — Sberbank's specialists have determined that instances of this type of crime grew by 6% in 2018. In 2019, corporate data leaks due to targeted attacks on employees will also be one of the biggest challenges.
As the number of cyberattacks increases, the extent of the damage caused by them also grows. Last year, damage caused to companies from various sectors reached $1.5 tln. In 2019, Sberbank forecasts that damage will amount to $2.5 tln. The World Economic Forum predicts that cyberattacks will be responsible for $8 tln worth of damage by 2022.
Specialists believe that one of the reasons for the rapid growth of cybercrime is technological trends. By 2022, more than 1 tln devices will be connected to the internet. By 2023, 80% of people will have a digital avatar. Furthermore, in 2024 more than 50% of internet traffic of households will be generated by smart devices and home appliances.
Every day Sberbank successfully repels several thousand attacks that target its systems. This is why cybersecurity issues are a priority for the bank. At the bank's initiative, on 20–21 June 2019 the second International Cybersecurity Congress (ICC) will be held in Russia's capital. At the ICC, the international community will discuss global initiatives and key principles for effective cooperation.
The ICC is a unique international cross-industry platform for global dialogue between representatives of government agencies, international business leaders and recognised industry experts on the most pertinent issues of cybersecurity in the context of globalisation and digitalisation.
The second ICC will be a key event of Global Cyber Week, an international week on cybersecurity that will be held in 17–21 June in Moscow. It will be the largest industry event in Russia and Eastern Europe. It will unite several industry forums which will be attended by representatives of Russian and foreign state institutions, international organisations and companies, as well as independent experts and researchers.
The technical conference on practical cybersecurity OFFZONE will open Global Cyber Week which will be held on 17–18 June. On 19 June, an international online training session on international business cooperation to fight against digital threats titled 'Cyber Polygon' will be held. It will be possible to watch the participants' progress online in real time.
The first ICC was held in Moscow on 5–6 July 2018. The congress united more than 2,500 participants and about 700 organisations from more than 50 countries. Russian President Vladimir Putin welcomed the ICC's guests in his opening speech.
*According to research carried out by Cybersecurity Ventures.
Source:
www.sberbank.ru